Pat McGarth topped of the models at Gucci's runway with gorgeous peacock blue eyeshadow. Looks gorgeous I think. The colour is mesmerising and I think peacock colour eyeshadows with sparkles make it even better :) Because the eyeshadow is a dark colour, remember to pair with light or nude lipstick, else you look like an artist's palette.
Pat McGarth avände den vacker påfågel blå ögonskuggan mot fotomodeller på Guccis modevisning. Ser ljuvlig ut tycker jag. Färgen är fascinerande och ser bättre ut med sparkles tycker jag :) Eftersom färgen är mörk, par med ljus läppstift annars ser ut dig som en konstnärs palett!
A closer look at the colour. Beautiful isn't it?
En nämare blick på färgen. Vacker inte den?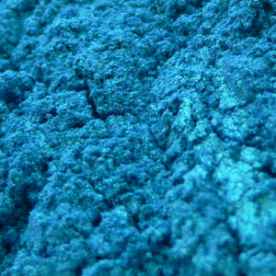 MAC parrot eyeshadow (don't let the name confuse you! Peacock?PArrot?Peacock? Parrot?)
Azure glimmer
£2.00
Nars eye pencil in Kitty
US$20.00
Max Factor Earth Spririt eyeshadow Ultra Aqua No. 131